I recently had the opportunity to work in Mexican Hat Utah at two hotels. The Hat Rock Inn and The Mexican Hat Lodge

Mexican Hat is named after the huge stone just outside of town that looks like a "Mexican Hat".

The owners of the hotels also own the most wonderful restraunt.

The Swinging Steak

The restraunt serves a mouth watering big 18 oz Ribeye steak. It is served "cowboy style" outside on a wood fire. The grill is an iron grate that swings back and fourth over the fire.

If you are looking for a great vacation place with the most gorgeous scenery do not miss this spot. Mexican Hat is a little town with only 30 people in the town. Just across the river which runs behind behind the hotels is the river. On the other side is the Navajo Indian reservation and Valley of the Gods and Monument Valley are only around 20 miles away.




Below are pictures of some of the work I did.
I will be doing more work there in the future and adding more pictures.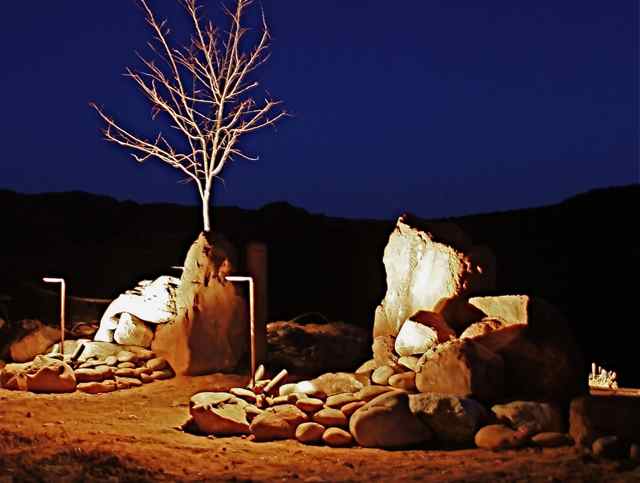 Outdoor lighing behind the hotel. This is the entrance to the picnic area that overlooks the river. A wonderful place to sit at night and look out over the river or look up and view the stars.




The owners grandson checking out some of the new landscaping and lighting.




View of the stone work from the picnic area.



© 2010 Bart Boewe